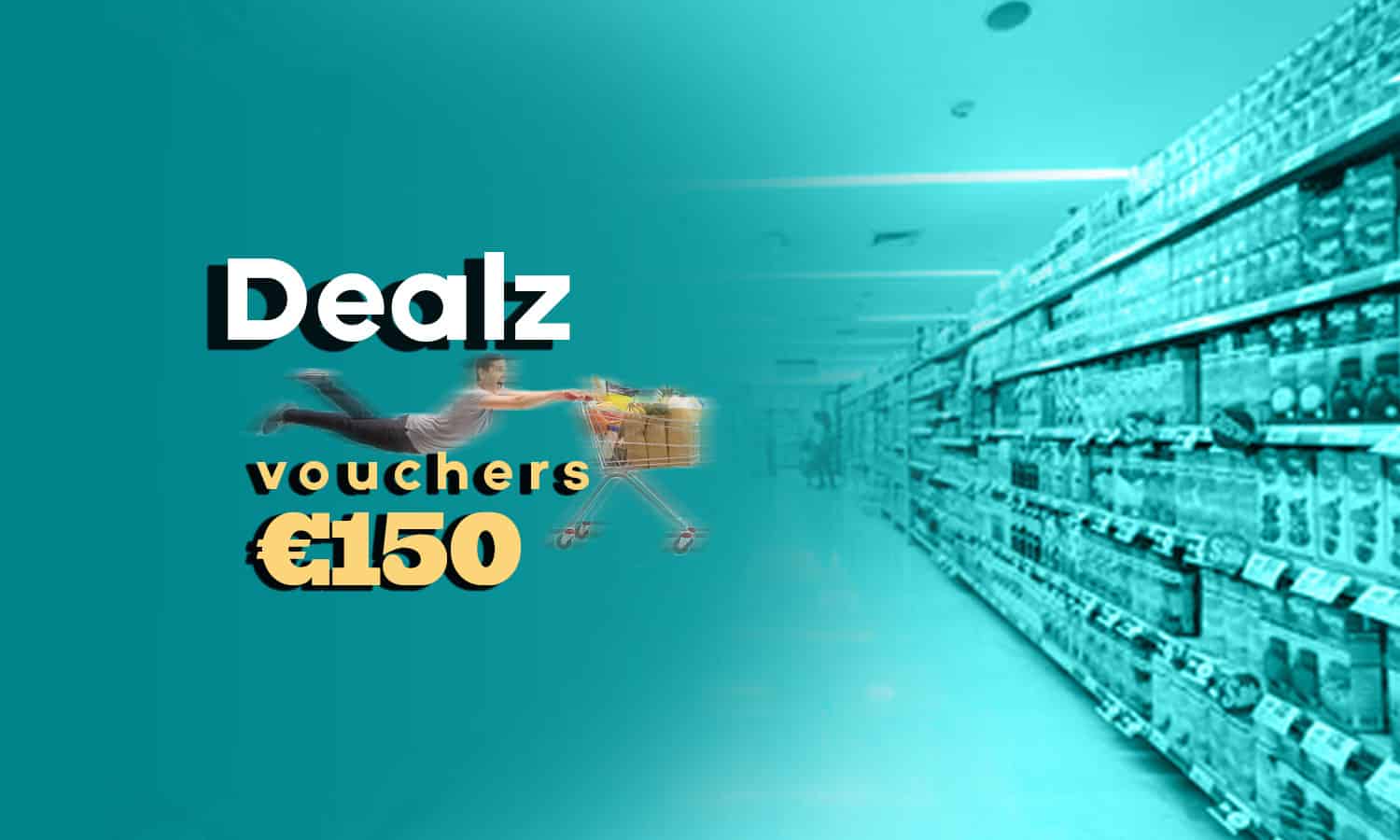 alAbout Dealz
The voucher can be used at any Dealz store in the Republic of Ireland.
Dealz is Ireland's favourite discount retailer. It has more than 90 retail stores across the Republic of Ireland. Dealz offers customers a wide range of products with over 1,000 well-known top brands and established own-label products at affordable prices. With its commitment to providing great deals to customers, Dealz has gained a strong foothold in the Irish retail market.
In 2011, the first Dealz retail store opened in Ireland in Portlaoise, when the parent company Poundland expanded its operations to Ireland. Poundland is a British discount store chain operating successfully in the UK since 1990. In 2015, Dealz became a part of the Steinhoff International group, a global retail conglomerate based in South Africa. The success of Dealz prompted rapid expansion, and Dealz quickly established a presence across Ireland.
Dealz Store Locations
There are over 90 Dealz stores in operation located in towns and cities throughout Ireland. Locations in Dublin include Stillorgan, Jervis Shopping Centre, Blanchardstown Centre, and Nutgrove Shopping Centre. Store locations in Cork include Mahon Point Shopping Centre, and Douglas Court Shopping Centre. In Galway, locations include Galway Shopping Centre, and Westside Shopping Centre. Stores in Limerick include Parkway Shopping Centre, and Crescent Shopping Centre.
Dealz Products
Dealz offers a diverse range of products from well-known brands at discount prices, covering a wide spectrum of food and household categories. Dealz provides a range of household essentials, including cleaning supplies, kitchenware, storage solutions, and home décor items. The beauty and personal care section of Dealz features a variety of skincare products, cosmetics, toiletries, and haircare items. Dealz offers a selection of health and wellness products, such as vitamins, supplements, and over-the-counter medicines.
Dealz Brands
Dealz stores sell a variety of popular Irish and international brands.
Food and Beverages Brands:
• Cadbury
• Nestlé
• Heinz
• Kellogg's
• Coca-Cola
• Pringles
• McVitie's
• Kettle Chips
• Walkers
Household and Cleaning Brands:
• Dettol
• Fairy
• Domestos
• Persil
• Cif
• Mr Muscle
• Vanish
• Comfort
• Air Wick
Beauty and Personal Care Brands:
• Nivea
• Rimmel
• Maybelline
• Garnier
• L'Oréal
• Dove
• Colgate
• Oral-B
• Pantene
Home and Décor Brands:
• Yankee Candle
• Bic
• Sharpie
• Command
• Russell Hobbs
• Pyrex
• Tefal
• Salter
• Morphy Richards
Toys and Games Brands:
• Hasbro
• Mattel
• Crayola
• Play-Doh
• Fisher-Price
• LEGO
• Hot Wheels
• Nerf
Electronics and Accessories Brands:
• Duracell
• JVC
• Philips
• Belkin
• SanDisk
• Logitech
• TDK
• Energizer